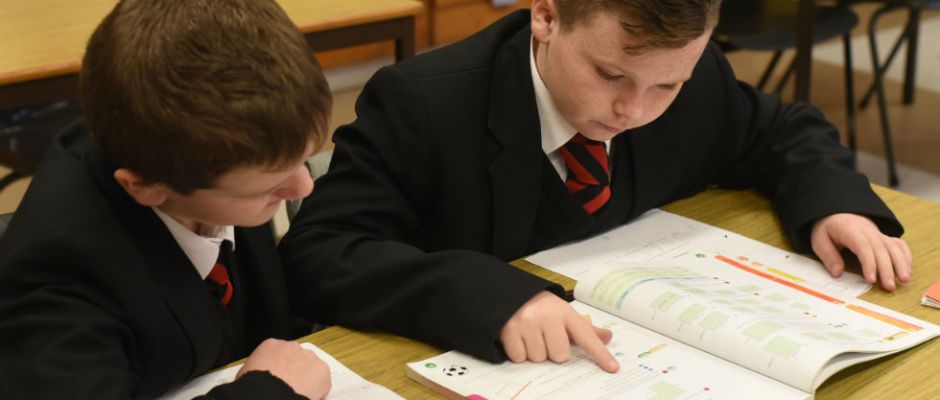 WELCOME
Our Lady of Lourdes School ethos enables us to give children an education and a belief that they are beautiful as a child of God. As a community we strive to do little things with great love realising that no single act of love will ever be lost.
The school continues to attract pupils from across the ability range. Boys and girls of all abilities are thriving in our distinct small-school ethos and in our vision of enabling each individual pupil to bring light and dignity to the world – no child held back nor left behind.
We are proud of our pupils; their appearance, their conduct, their respect for themselves, others and for the school property. These are all sources of great encouragement in the present day and bring hope for the future.
Apprenticeships and Pathways Event 2018
On Monday 25th June we hosted an exciting and innovative careers and apprenticeships event for our Year 10, 11 and 12 pupils and their parents.
Throughout the afternoon pupils had a real opportunity to make contacts with local employers regarding apprenticeships, career pathways and possible future employment.
We would like to thank all the business and organisations who supported this event and who continue to support our School Community.
We look forward to next year.
Handball Launch Event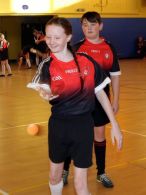 Our Lady of Lourdes launches One Wall Handball Initiative with Year 8 pupils.
Two One Wall Handball courts were installed in the sports hall at Our Lady of Lourdes College, Ballymoney during the summer term and pupils now have the opportunity to participate in handball throughout the school year.
The Our Lady of Lourdes PE department welcomed Ulster GAA coach James McVeigh and Dunloy GAC coach Damien McMullan to deliver sessions with Year 8 boys and girls. During the session pupils had the opportunity to learn the basic skills and movements within the game and then participate in drills and match situations.
Throughout the morning, Ulster GAA coach James McVeigh and Dunloy's Damien McMullan identified and rewarded good performance and attitudes from the boys and girls with spot prizes.
The pupils thoroughly enjoyed the experience and look forward to future Handball events.
Our Lady of Lourdes School, Castle St, Ballymoney, Co.Antrim, N.Ireland BT53 6JX
Telephone: 028 2766 2050 / 028 2766 5079